After a great international break for England, the Premier League returns today and here we give you our list of the 3 biggest things to look out for this weekend.
Mourinho to spark up on Stamford Bridge touchline
Jose Mourinho ain't really the nicest of guys is he? The Portuguese manager has hidden in a laundry basket to sneak into the dressing room before, gouged an opponent in the eye and a whole host of other nasty things.
On Saturday lunchtime his side travel to his old stomping ground Stamford Bridge. When his side fall behind he'll crack out a packet of Lambert & Butler to taunt his opposite number and renowned smoker Maurizio Sarri.
Daniel Sturrridge to break his perineum
Liverpool are suffering somewhat of an injury crisis ahead of their trip to Huddersfield with Mo Salah and Sadio Mane looking likely to miss the clash. In their place will come Xherdan Shaqiri and Daniel Sturridge.
As the Reds fall to a shocking defeat Daniel Sturridge will unfortunately slide into the post as he desperately tries to claw his side level. The resulting impact will shatter his perineum leaving him sidelined for 6-9 months.
Pochettino will claim he was right to sign NO ONE over the summer as Spurs fall to West Ham
Tottenham manager Mauricio Pochettino is the King of Spin, claiming earlier this season that his club's failure to sign anyone in the summer has actually made his squad stronger…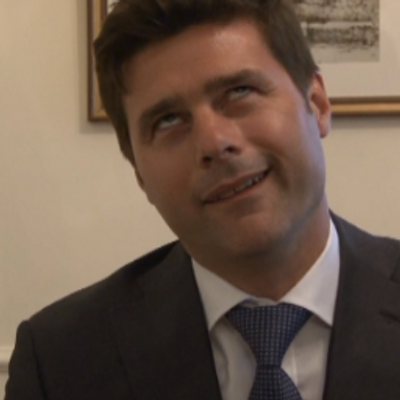 This weekend the Lilywhites will be emphatically thumped by West Ham 4-0 and the Argentine manager will claim in his post-match press conference that the result was actually positive and will improve his squad… #deluded